Hi, I'm Melissa Chavez.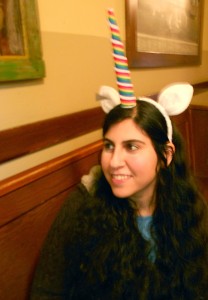 I specialize in digital and physical UX projects — helping companies and nonprofits improve their connections and communications.
This includes helping make a lot of tech-related events happen. A regional software quality conference, an international open source conference, a regional Python language conference, and Meetups throughout Portland.
(If you're interested in working together, check out my hire me page.)
I love art. I was heavily influenced by typography and gang graffiti growing up, and have been documenting street art for quite a few years. I spoke about the intersection of art and public space at a past WhereCampPDX, and have been using MapBox (and editing Portland Wiki and Open Street Maps) to pinpoint locations of some of the beautiful pieces Portland has to offer.
When not doing all the above, I'm maintaining my sanity through creating art and reading as much as I can. Ok, so sometimes I don't sleep much.
Save
Save
Save